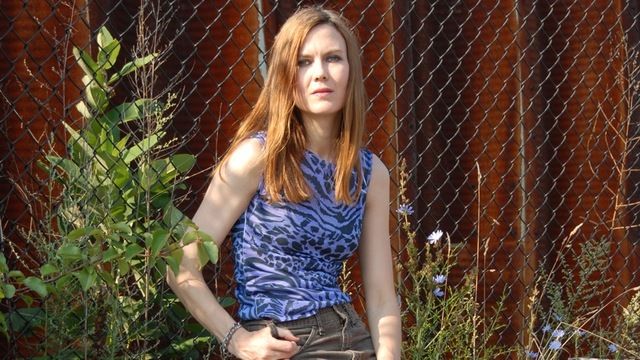 posted 6-2-13:
brand new album 2013
Hello! I am making a new album! You are invited!
You saved me. When I really needed your help, you made it possible for me to continue doing the work that I do. My compulsion to make songs and put them out into the world is stronger than ever and so I have so much gratitude to all of you who make it possible for me, still, after all this time.
This is my third Pledge Music project and I am optimistically jumping into it because I have been so encouraged by your energy and your generosity and your many ongoing kindnesses. I am excited to bring this new batch of songs to life. I am going to make a mostly (but not totally) acoustic album but I am not going to overthink or overproduce any performances. It will have the loose energy of, say, my album "Bed", without all the distortion (but maybe with some) and with more prettiness.
I have found some interesting vintage stuff from my high school days (check out my varsity letter jacket) through the Blake Babies era up until now and also I have made a lot of paintings as I continue to work on my visual art ideas--the list of offerings is long and winding. Throughout this process, as I work on the new recordings, I will be sharing other music with you that you might not have ever heard before, music I have recently unearthed from my vast archives. And some prose writing.
Also, a percentage of whatever money is raised will be given to two animal shelters with which I have had direct experience--the Northeast Animal Shelter in Salem, Massachusetts and Save a Sato in Puerto Rico. We donated money from my first PledgeMusic experience to them both but they still and always need donations to help keep them open and doing the wonderful work that I have seen them do, helping abused and abandoned animals heal and find loving homes, and helping to spay and neuter so that unwanted dogs and cats are not left to suffer and breed more suffering. So if/when you pay for anything here in my list of stuff, remember that part of it is going to a really good cause--you are helping innocent victims of neglect and poverty and hardship--you are making the world a better place.
Lastly, I apologize for having to add and to raise (since last time) some of the shipping rates--the US Postal Service has literally doubled--and more than doubled--some of the rates to countries outside of the U.S.
http://www.pledgemusic.com/projects/hat ... ledgemusic